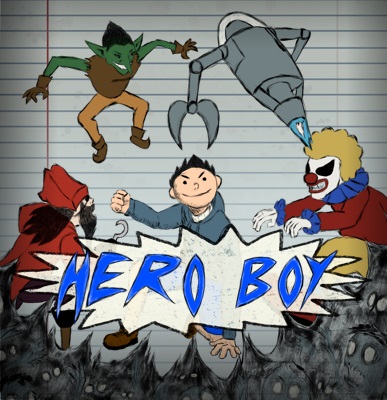 Hero Boy
It isn't easy being a kid. It's even harder being a kid in the zombie apocalypse. Max was a daydreamer who struggled with making friends and dealing with bullies. When the zombie outbreak forced his family out of their homes, Max was thrust into a nightmare world he wasn't ready to handle. With dark forces converging around him, Max will have to find the courage needed to protect his family and friends.
Hero Boy is a 2D horror/beat-em-up game that takes place inside the journal that Max keeps during the outbreak. The player will go through Max's daydreams and recreations of events that happened during the outbreak. Enemies will come in a wide variety of forms and use many different types of melee, ranged, and area of effect attacks. The player will have to make use of their wide arsenal of special and combo moves in order to deal with enemies effectively.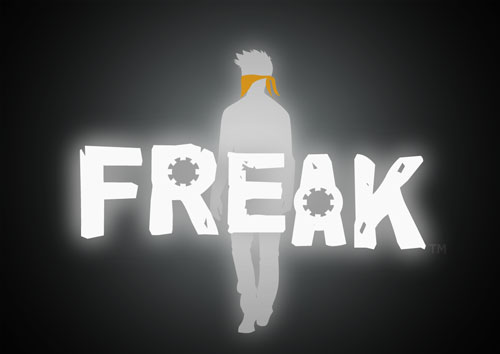 Freak
Alone in his moment of crisis, you play as Tinker: a fourteen year old autistic boy who has been turned into a zombie but has miraculously retained his humanity and wits. You are tasked with making a large journey across devastated land to reach the scientists you believe can help you. As you travel you begin to unravel the pasts of those who came before you and piece together your own story.
Taking place five years after the initial breakdown of society in North America, you will encounter many different people and learn how they have coped with the zombie outbreak and how different life has become. Different groups and factions have arisen out of the ashes of society, some for the better and some for the worse. How Tinker deals with them will shape his mark on history.
Freak is a top down stealth shooter with a focus on strategy. In Freak players play as Tinker, a fourteen year old autistic boy who has recently been turned into a zombie but somehow retained his humanity. As Tinker you'll travel across expansive levels that encourage exploration and meet many interesting characters along the way. How you choose to interact with these characters, among other choices you make in the game, will influence the outcome of your journey. Throughout the game you will also be able to uncover side missions that will allow you to play from the perspective of other characters, giving you more insight into the post-outbreak world.